FUSION Necklace with Pendant
18 kt. white gold, 18 kt. rose gold, 18 kt. yellow gold, Diamonds
Fusion
10016421
Details
https://www.georgjensen.com/global/jewellery/necklaces-and-pendants/fusion-necklace-with-pendant/10016421.html
Notify me when this item is in stock online
We will send you an e-mail when it is in stock online.
Contact us for price
Fill in the fields below, and we will inform you of the price and availability of the product.
Thank you. We will contact you with information about price and availability.
Promotions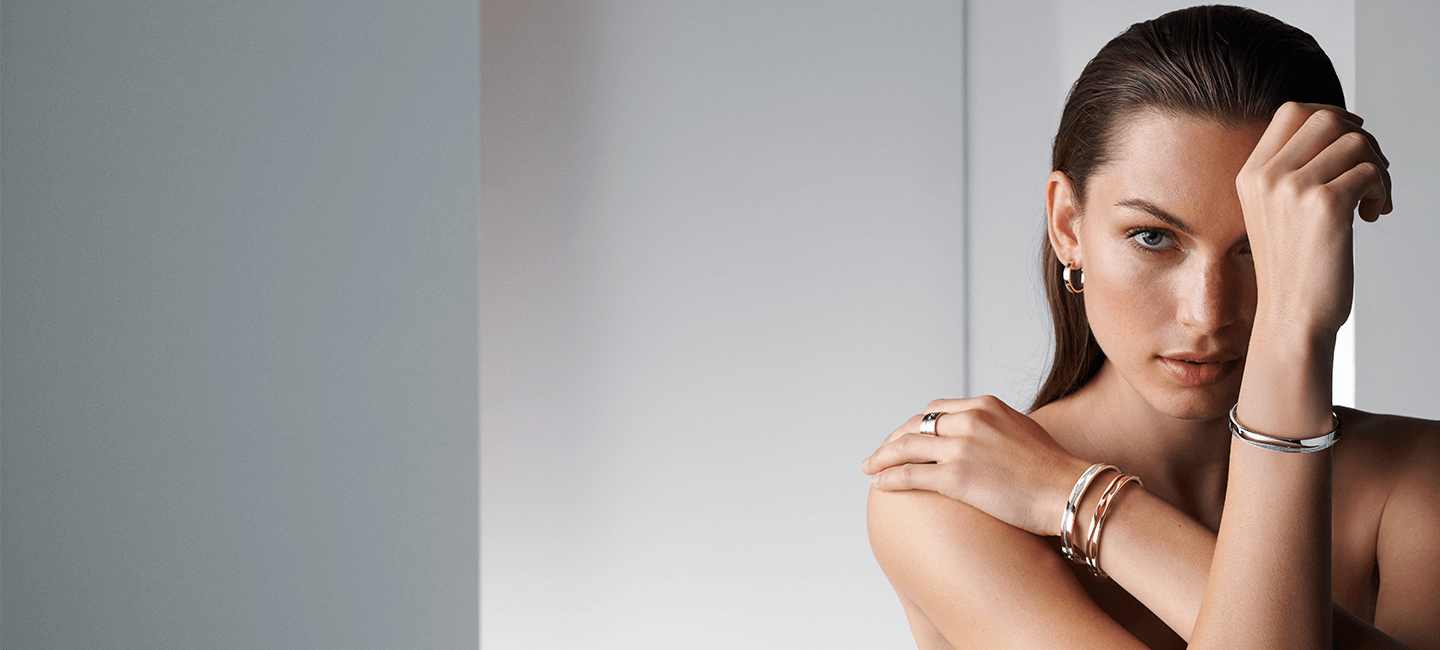 ABOUT THIS PRODUCT
Two 18 karat gold rings - one yellow and one rose gold - are united by a third white gold element completely covered in pavé diamonds. Both graphically stunning and superbly crafted, this pendant can tell whatever story you wish - one of love, one of success or one of celebration. It will always be a gift that speaks to the heart.
With the possibility of endless combinations that symbolise your own personal narrative, the Fusion collection has proved to be one of Georg Jensen's most beloved. The pieces are as individual as your experiences and as beautiful as your memories.
Crafted from 18 kt. rose, yellow and white gold with 0.19 ct. pavé diamonds, the pendant is suspended from a simple yellow gold chain.
Item number:

10016421

Materials:

18 kt. white gold, 18 kt. rose gold, 18 kt. yellow gold

Stones:

Diamonds
Diamond pavé 0.19 CT

Measurements:

W: 7 mm. Ø: 10 mm. 45 cm 1.1 mm anchor chain. The length of the chain can be adjusted by using the loops

Design year:

2019

Collection:

Fusion