OUR BEGINNINGS
The philosophy of our namesake silversmith, Georg Jensen, is to create innovative designs that are both beautiful and functional. Georg Jensen grew up close to forest and lakes just north of Copenhagen. Nature was his core source of inspiration. Symbols of the natural world weave a common thread throughout his designs: fruits, blossoms, leaves and organic shapes.
His other artistic skills combined with his continuous ability to identify and support design talent was the foundation upon which he founded Georg Jensen in Copenhagen in 1904.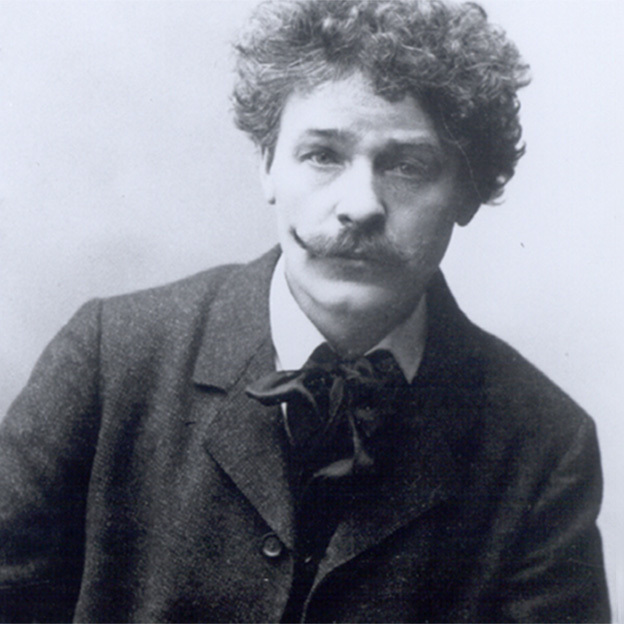 "DO NOT FOLLOW FASHION,BUT BE GUIDED BY THE PRESENT."
- Georg Jensen
GEORG JENSEN (1866 - 1935)
When the 37-year-old Georg Jensen, with both an apprenticeship as goldsmith and sculptor behind him, made silver his way of living by establishing his silver smithy in Copenhagen in 1904, it was with the fine craftsman's understanding and appreciation of the material combined with the accomplished artist's sense of form.

Through his childhood in the picturesque surroundings of Raadvad north of Copenhagen Georg Jensen was inspired to become an artist. He succeeded in becoming both sculptor and ceramist but it was by way of his talent as a silver smith that he achieved the most remarkable recognition. The Georg Jensen Silversmithy created some of the most original and epoch-defining jewellery, hollowware and cutlery patterns. At Georg Jensen's death in 1935 the smithy was acknowledged as one of the most important silversmithies in the world. Georg Jensen was instrumental in defining the character of the twentieth century Scandinavian Design by drawing on Danish traditions and infusing them with a progressive design rationale. He rejected the popular taste of the time for romantic and historicist ornamentation and ostentation, instead embracing the avant-garde Art Nouveau style with its simple organic forms and craft-based approach to production. Georg Jensen was a sensitive artist endowed with a great talent which made it possible for him to turn his vision into reality.

The delightful impressions of nature from Georg Jensen's childhood and adolescence were forever revisited and worked on – even more consciously by the adult artist. He created a unique style characterized among other things by its high quality of craftsmanship, the sculptural element of the design, the innovative and sensual use of flora and fauna ornamentation, the hammer marks on the surfaces of the silver, the oxidization of all the grooves and indents of the silver pieces and the use of coloured gem stones.


DELIGHTFUL
IMPRESSIONS OF NATURE
IMPECCABLE CRAFTSMANSHIP
From the moment he opened his silversmith in 1904, Georg Jensen set a tone for his company that would chart its course for decades to come. It's innovative spirit, impeccable craftsmanship and Scandinavian design sensibility would become its hallmarks.
Jensen was a man of many talents, apprenticing as a goldsmith and training as a sculptor, early on he pioneered a tradition of collaborating with creative talent from outside the smithy. He trusted his eye and his skill but wanted more than his own perspective. These partnerships helped establish the brand as a place brimming with new ideas; his studio became home to a company of extraordinarily talented silversmiths and metalworkers, jewellers, designers and artists.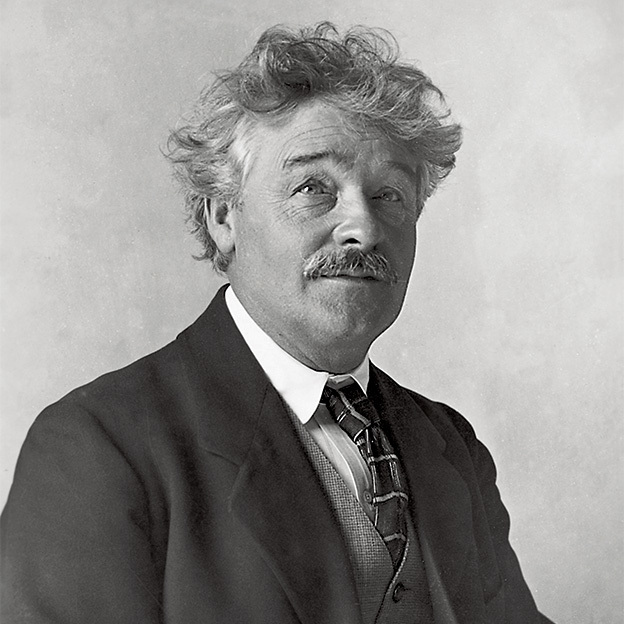 HIS OBITUARY IN THE NEW YORK HERALD TRIBUNE SALUTED HIM AS THE GREATEST SILVERSMITH OF THE LAST 300 YEARS AND HIS LEGACY AS A DESIGN INNOVATOR LIVES ON TODAY.
A KEPT TRADITION
The standards and philosophy of the smithy attracted some of the greatest artists. Over the years, numerous design icons – from Henning Koppel, Arne Jacobsen and Vivianna Torun Bülow-Hübe to Patricia Urquiola, Marc Newson and Zaha Hadid – have partnered with Georg Jensen to help push its boundaries, defy convention, and reimagine what design can be. A tradition kept on after the death of Georg Jensen in 1935 to this very day.