FUSION Necklace with Pendant
18 kt. rose gold, 18 kt. white gold, 18 kt. yellow gold, Diamonds
Fusion
10016419
Details
https://www.georgjensen.com/global/jewellery/necklaces-and-pendants/fusion-necklace-with-pendant/10016419.html
Notify me when this item is in stock online
We will send you an e-mail when it is in stock online.
Contact us for price
Fill in the fields below, and we will inform you of the price and availability of the product.
Thank you. We will contact you with information about price and availability.
Promotions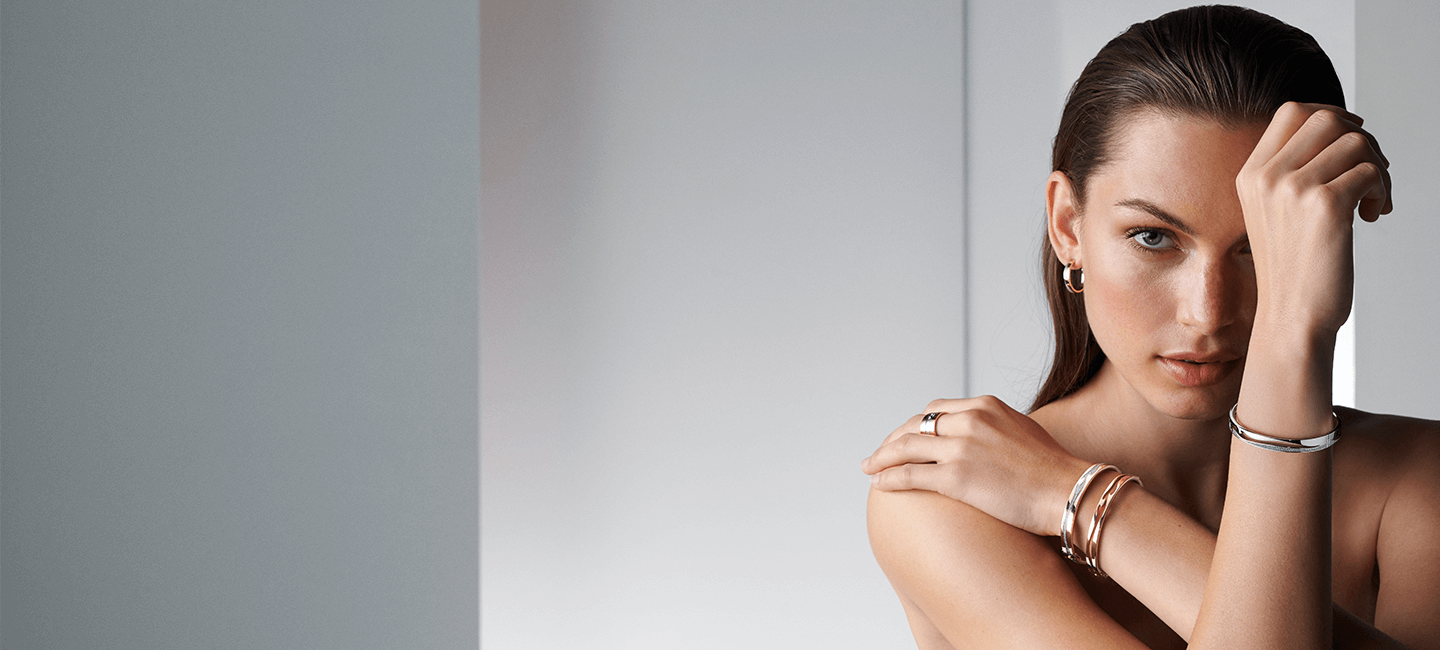 ABOUT THIS PRODUCT
Tell a story with your jewellery. Three interlocking parts of 18 kt. rose, yellow and white gold with diamonds symbolise your own special narrative - maybe parents and a child, three stages of your life or just a secret only you know about. Graphic in its design, timeless in its beauty this pendant makes the perfect gift.
With its endless combinations, the Fusion collection allows the giver or the wearer the possibility of writing their own love story. Exquisitely crafted parts fit together perfectly to create pieces that have true meaning.
The pendant is made up of three parts: the end ones being of 18 kt. rose and yellow gold whilst the centre one is white gold studded with 0.5 ct. diamonds. They are suspended on a fine gold chain.
Item number:

10016419

Materials:

18 kt. rose gold, 18 kt. white gold, 18 kt. yellow gold

Stones:

Diamonds
Brilliant cut diamonds 0.05 CT

Measurements:

W: 7 mm. Ø: 10 mm. 45 cm 1.1 mm anchor chain. The length of the chain can be adjusted by using the loops

Design year:

2019

Collection:

Fusion