Georg Jensen
New Bond Street
flagship store
The newly opened concept store entitled the Georg Jensen Gallery will house a curated selection of our most iconic home, jewellery pieces and silver holloware.
About the store
Created in partnership with award-winning architecture and interior design practice Universal Design Studio, the space has been designed to encourage consumers to fully interact with the Georg Jensen collections. A confident, bold narrative with a strong sense of fluidity and modernity is at play, denoting a fresh daring interior approach to create an intriguing retail experience. Home and Silverware collections will also be available, inviting consumers to further immerse, engage and experience the Georg Jensen brand.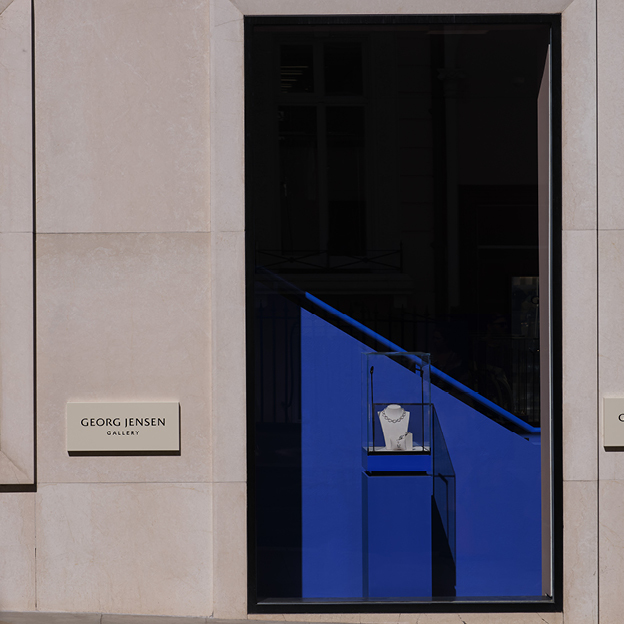 The Universal team took inspiration from the organic curves and sculptural form of Koppel 1041, an original 1954 design created by Danish modernist Henning Koppel.
The store has a muted but warm palette, a playful combination of muted rose and bright navy blue acts as backdrop to a collective of organic forms echoed around the store from the mirrored styling bar to a bold curvature LED light centerpiece even from the exterior of the space. This environment has been designed to encourage visitors to feel at ease and unwind in the space and allow time to appreciate the beauty of the designs on display.
Monday - Saturday: 10-18
Sunday: Closed