TRUE SCANDINAVIAN CHRISTMAS
Bring a little Scandinavian style to the occasion with Georg Jensen's highly anticipated 2020 Christmas collectibles. Eighteen carat gold plated mobiles, baubles, candle holders and dishes mix joyful celebration with superb craftsmanship and a strong sense of design.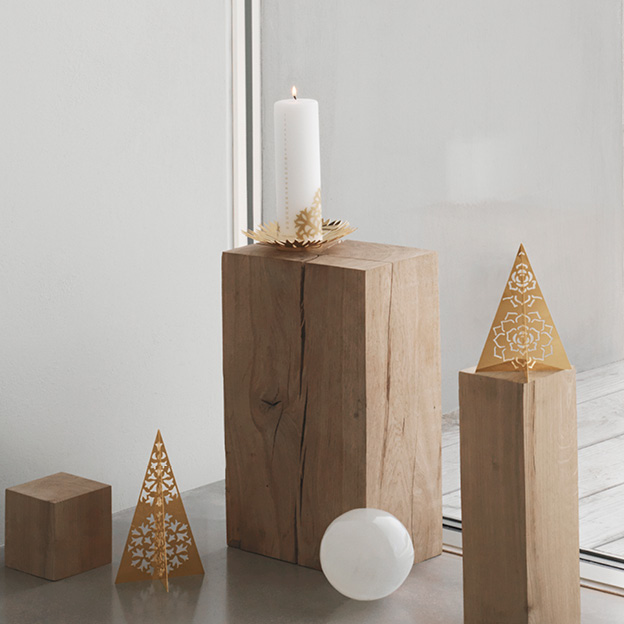 design
ANNUAL COLLECTIBLES
Georg Jensen has worked with a long list of notable designers to create the highly covetable annual Christmas collectibles.
Frozen Flowers
For 2020 Sanne Lund Traberg researched the exquisite early 20th century photographic work of Karl Blossfeldt, intrigued by the way his 'floral portraits' brought together the Scandinavian love for nature and a sense of Art Nouveau imagery that was a strong part of Georg Jensen's heritage. With this as initial inspiration, Sanne turned to her own garden in winter to select individual flowers which she then recreated as paper cutouts. This detailed process finally resulted in striking 'ice flower' motifs that she translated into gold and palladium plated mobiles, tree ornaments, bowls and candleholders that bring the beauty of a frosty garden into the home.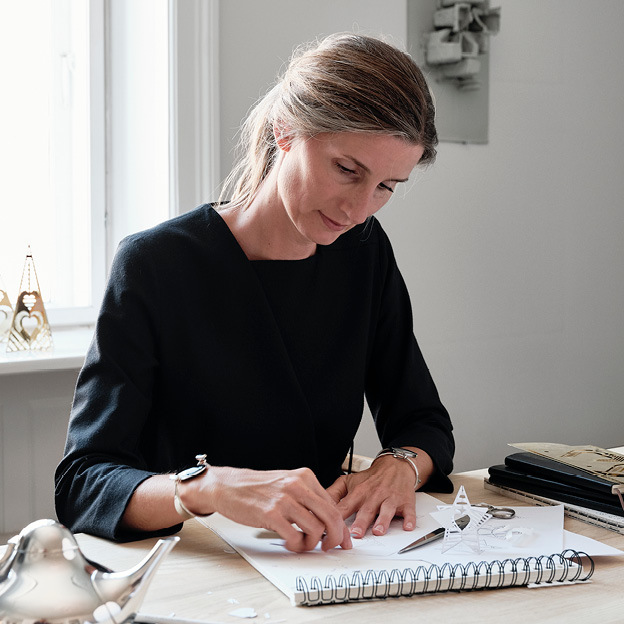 designer
SANNE LUND TRABERG
Danish designer Sanne Lund Traberg graduated from the Royal Danish Academy of Fine Arts before embarking on a career path that brought her to Danish companies like Lego and Georg Jensen.
Christmas Craftsmanship
Georg Jensen Christmas Collectibles have always elevated the simple seasonal decoration to an object of true beauty and superb craftsmanship. The 2020 collection is no exception with intricate cut outs, three dimensional shapes and delicate engravings capturing the frozen, transient beauty of nature in winter. Whether plated in the warm glow of 18 karat gold or the frosty shininess of silvery palladium, the ornaments display all the quality and design of true heirlooms, for sure destined to be passed down and loved by future generations.