Christmas Collectibles 2021
Bring a little Scandinavian style to the occasion with Georg Jensen's highly anticipated Christmas collectibles. Gold plated mobiles, baubles, candle holders and dishes mix joyful celebration with superb craftsmanship and a strong sense of design. The motif of this year's 2021 Christmas mobile is a shooting star encouraging wishful thinking around Christmas time.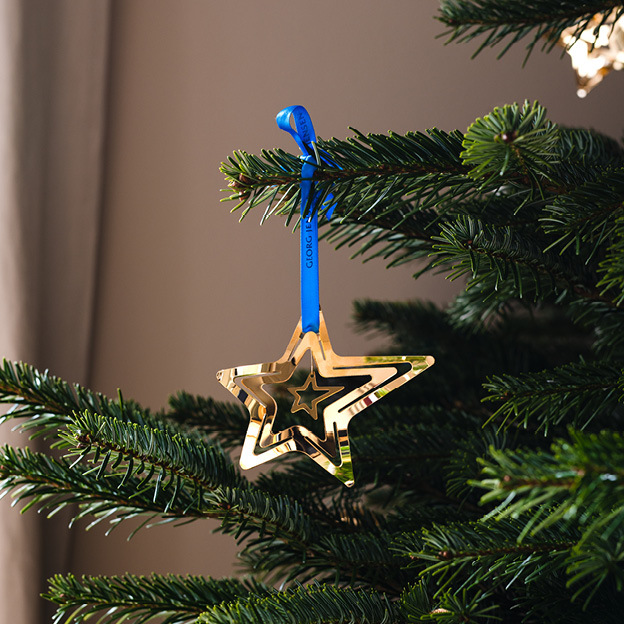 design
Annual Collectibles
Through many years we have worked with a long list of notable designers to create the highly covetable annual Christmas collectibles. Each year we celebrate the time of Christmas with collectibles and ornaments that tributes the symbols of the season, and each year is reinterpreted by a renowned designer.
Inspired By The Christmas Night Sky
This year's 2021 collection designed by Danish designer Sanne Lund Traberg, is inspired by the clarity of a frozen winter evening with the crisp cold air and the starry sky above. For the 2021 collection Sanne Lund Traberg researched the exquisite expression of the Danish modern design period in the early 1920's. Inspired by the periods sculptural organic and clean expression with a high degree of functionality, this years collectibles is designed around the sparkling, beautiful and clear Christmas night – full of stars in many shapes and sizes.
18 kt. gold plated stainless steel

18 kt. gold plated stainless steel

18 kt. gold plated stainless steel

18 kt. gold plated stainless steel

18 kt. gold plated stainless steel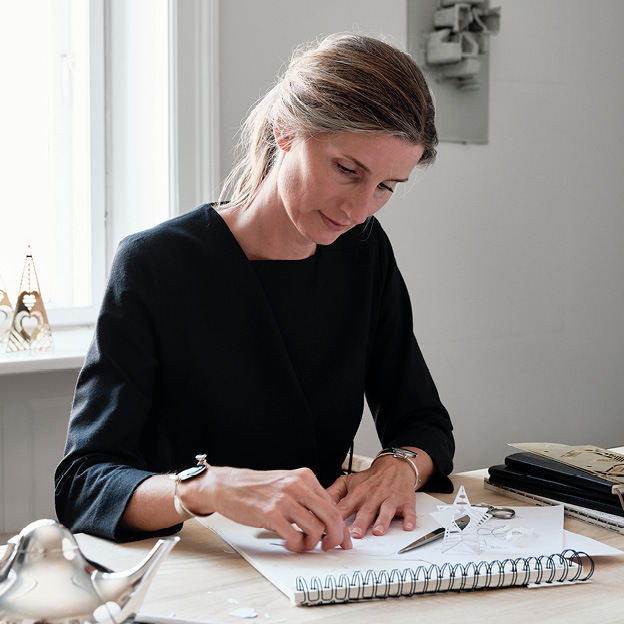 THE designer
Sanne Lund Traberg
Designing the Christmas Collectibles 2021, the Danish designer Sanne Lund Traberg drew on the clarity of a frozen winter evening to create decorations that capture the spirit of the of the cherished season. Using hand cut paper, she created this year's beautiful graphic shapes such as a shooting star that represents wishful thinking at this special time of year.
Christmas Craftsmanship
The Christmas Collectibles have always elevated the simple seasonal decoration to an object of true beauty and superb craftsmanship. Whether plated in the warm glow of 18 karat gold or the frosty shininess of silvery palladium, the ornaments display all the quality and design of true heirlooms, for sure destined to be passed down and loved by future generations.