Introducing the Offspring Heart Pendant, an exclusive design symbolising a celebration of life and hope for the future.
The silver Offspring Heart can be purchased for $195 with $50 donated directly to ovarian cancer research.
The 18kt gold Offspring Heart can be purchased for $995 with $150 donated directly to ovarian cancer research.
Megan Hess, international fashion illustrator and friend of Georg Jensen, has created a pair of stunning bespoke illustrations in support of OCRF. These illustrations have been created incorporating the Offspring Heart pendant, raising awareness for the campaign and the cause it supports. InStyle photographed Megan in her studio as she worked on these illustrations for us.
Megan has also appeared in our Chatswood and Chadstone boutiques, personalising and signing copies of the illustrations for those who purchased an Offspring Heart on the evening. Every customer who purchases an Offspring Heart in the month of August will go into the draw to win the large-scale illustration by Megan Hess.

Pick up the latest issue of InStyle to read the full story.
Ovarian cancer touches the lives of women fighting the disease, the surgeons who operate on them and the scientists working on a cure. marie claire have photographed those directly involved to shine a light on ovarian cancer and the absolute need for further funding and research. The development of an early detection test is the key to combating ovarian cancer. Read their stories below.
LEANE FLYNN, 50
Diagnosed in April 2017 and again in March this year
"TELLING MY STORY HAS GIVEN ME PURPOSE"
Leane's story is sadly not rare. She was first diagnosed in April 2017, after noticing she had been feeling bloated and decided to have a blood test and scan to be sure. "When my doctor rang me after the tests, I knew something wasn't right. When she told me I had ovarian cancer, I went into shock". Leane endured 8 weeks in the ICU and chemo after that, with the cancer reducing with every blood test. However only 5 months later, her doctor informed Leane that "they've found something there". She went straight back into chemo and is awaiting her results. Leane says, "Cancer has given me perspective. My mantra is: I can sit and cry, or I can get on with my life – it doesn't change the outcome".
Leane's story is all too common. However, by supporting the OCRF through the Georg Jensen Offspring Heart, you can help fund the research that will find an early detection test and improve every woman's future. Purchase an Offspring Heart and spread the message with the following handles
#RESEARCHISKEY @GEORGJENSEN @OCRF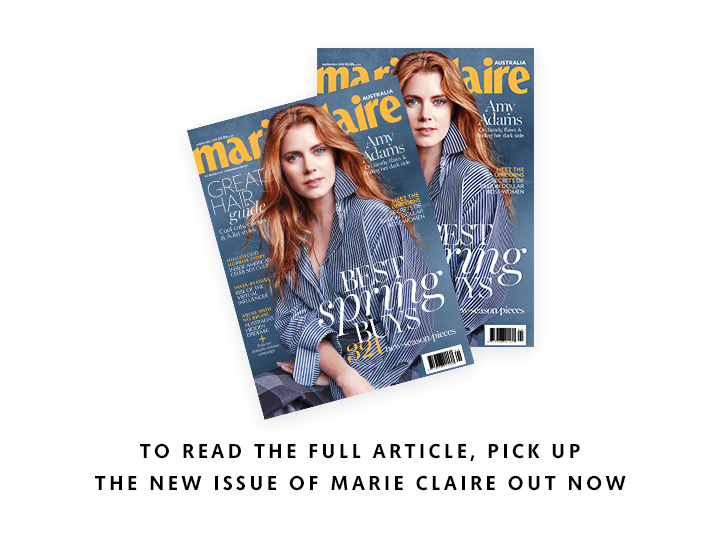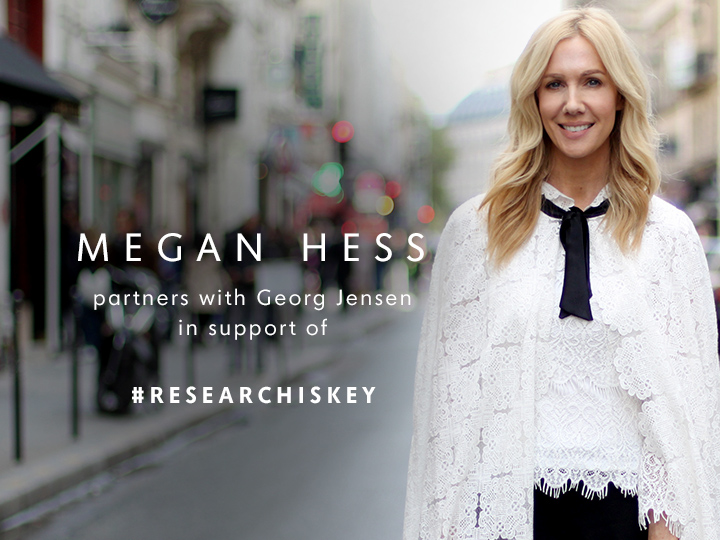 We have collaborated with international fashion illustrator Megan Hess, on two bespoke illustrations to launch the Offspring Heart Pendant and raise awareness around the campaign.
Megan will be appearing in store to meet you and further support the cause. We welcome Megan to our Chatswood Chase and Chadstone boutiques. On the night, with every purchase of an Offspring Heart in silver or 18kt gold, you will receive a personalised copy of Megan's bespoke fashion illustration of the Offspring Heart.

With each purchase of an Offspring Heart, you will also go in the running to win the large-scale Megan Hess Illustration valued at $5,000.
Chadstone Shopping Centre – 9th August 5pm-8pm
Chatswood Chase – 16th August 5pm – 8pm