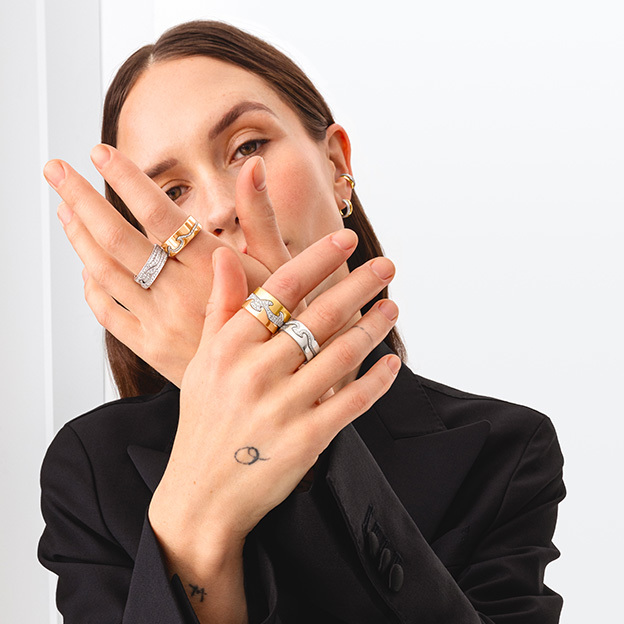 new arrivals
New Fusion Designs
The iconic Fusion collection is expanding with new designs that transcend time. The new range of Fusion rings, earrings, bracelets and necklaces, carry on Nina Koppel's original designs and seamlessly joins the iconic Fusion collection that is expertly crafted in 18kt gold.
Tell your own narrative with endless combinations. Fusion can symbolise a love story, a family relationship, or a life event by mixing the pieces in your own unique way.
Gifting is one of life's great pleasures. Explore our world of unique Scandinavian gift ideas and find the perfect gift whether celebrating a special occasion or simply saying I love you.