Refresh
The evening is full of potential. All the expectations one can have before a great evening out constitute half the pleasure. Getting ready, feeling optimistic about what lies ahead and trying out different looks before finally settling on the perfect outfit. Classic and elegant, not too much and definitely not too little, everything is just perfect. You cannot do wrong in a striking set of jewellery from the new extended collection of the iconic Moonlight Grapes.
Electrifying evenings
The golden earrings are sculptured as individual clusters of 18 karat yellow gold grapes, made to move organically and gracefully with you all through the evening. Three sparkling white diamonds in each jewellery piece, underlining a timeless and elegant look equally accentuates the design.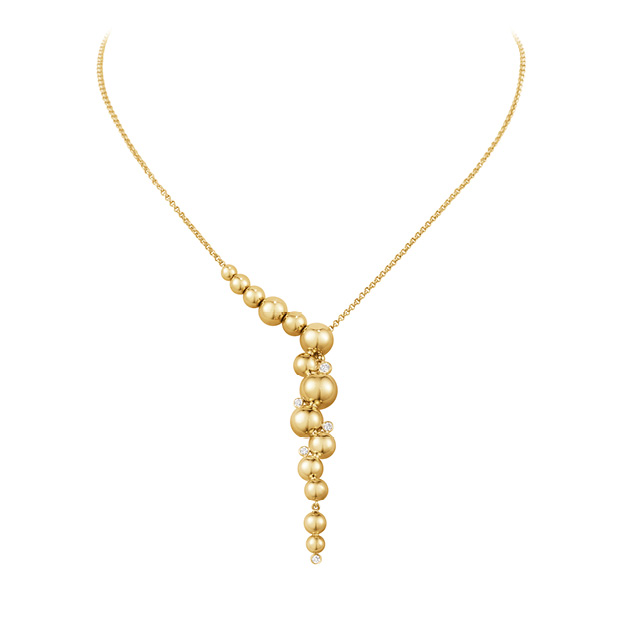 Centre of attention
With free-flowing beads elegantly tracing the neckline, this stunning 18 karat gold necklace really draws attention. The sophisticated design allows for the necklace to follow your every move, with the light catching no less than four white diamonds making any evening sparkle.

A magical moment
Letting your inner glow resonate out of the night when the moon is at its brightest. Moving magically and elegantly in the soft shadows of the night. The time is now, as you radiate a mystifying golden gleam, mesmerising everyone with a new look. Explore a delightful and magical moment with exclusive jewellery pieces from the new extended Moonlight Grapes collection.