Motion begins
Feeling gratitude for all the good in life is an encouraging set off for any day. As the saying goes, it is not what happens to us, it is how we handle it that matters. As the world journeys with us and responds to us, let us take matters into our own hands, making everything a touch easier by focusing on the more promising side of it all. Set the day in motion by embracing feelings of elevation in the new Moonlight Grapes jewellery pieces that will follow your flow.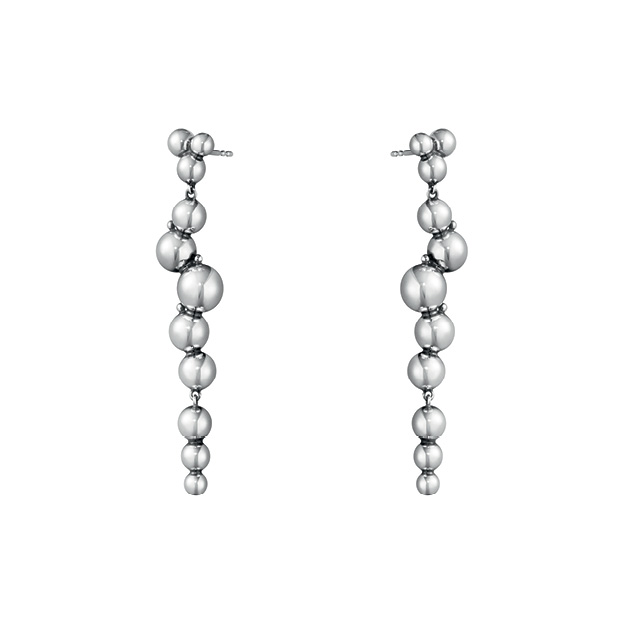 Expressive set off
Inspired by an early Georg Jensen grape design, the oxidised sterling silver earrings appear as dramatic, as they are contemporary. With a new sense of movement, the beads are designed to hang freely, forming a sculptural pair of earrings to start the day with a powerful, expressive voice without needing to utter as much as a word.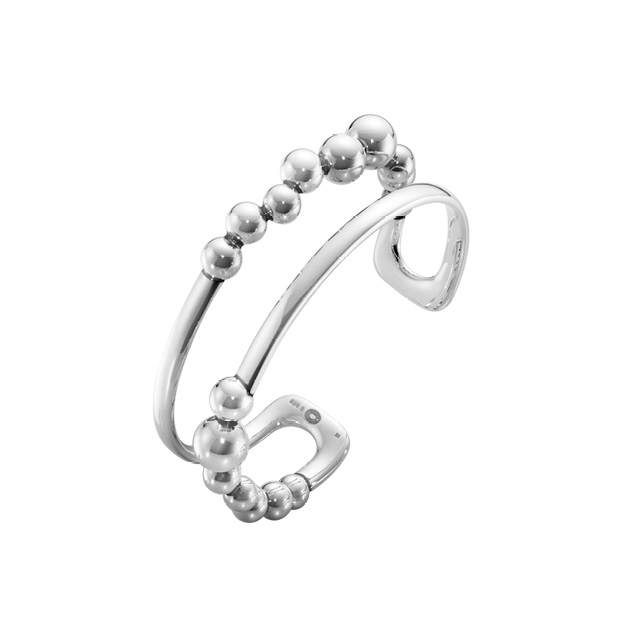 Striking as nature
Virtually as two rising grapevines, this expertly crafted sterling silver bangle is designed to flow sculpturally around the wrist of its wearer with an oxidised finish that enhances its natural forms. As striking as nature itself, it makes a truly beautiful statement piece with a feeling of lightness and self-confidence.
Make the most of every moment
As the morning takes hold and embarks on a new day, we know how sometimes everything can suddenly change unexpectedly right before our eyes. So let us make the most of every moment we experience throughout the day. Discover more with us on this journey with the reinvented and made to move Moonlight Grapes jewellery pieces from the extended iconic collection.