FUSION Earhoops, Small
18 kt. white gold, Diamonds
Fusion
10016434
Details
https://www.georgjensen.com/global/jewellery/earrings/fusion-earhoops-small/10016434.html
Notify me when this item is in stock online
We will send you an e-mail when it is in stock online.
Contact us for price
Fill in the fields below, and we will inform you of the price and availability of the product.
Thank you. We will contact you with information about price and availability.
Promotions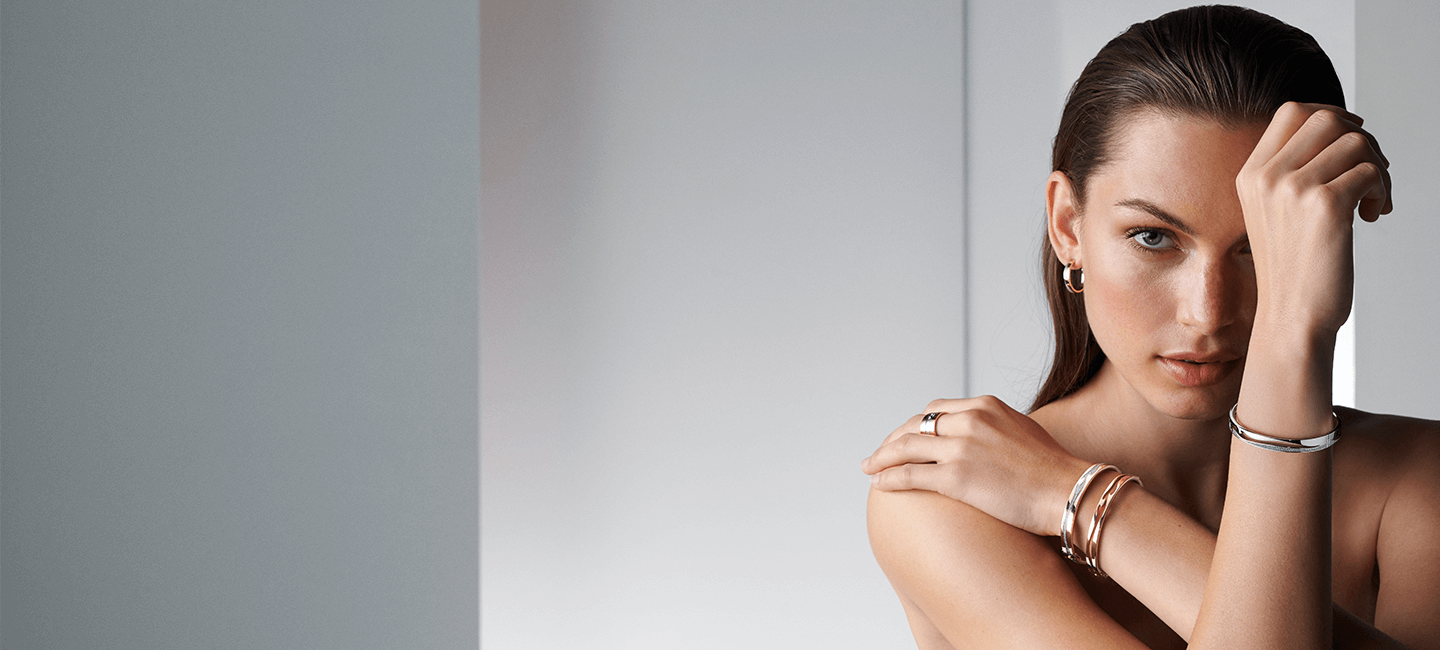 ABOUT THIS PRODUCT
Working with diamonds in a truly Scandinavian way, these small 18 kt. white gold hoop earrings are discrete and sophisticated but still stunning. Pavé set diamonds pick out an organic shape around the hoop, symbolising two different halves coming together to form the perfect whole. Georg Jensen's Fusion collection allows you to create your own personal narrative using the language of jewellery. Different elements of gold and diamonds combine in countless variations to be interpreted in your own special way. The small hoop earrings are made from 18 kt. white gold and pavé set with 0.18 ct. diamonds.
Item number:

10016434

Materials:

18 kt. white gold

Stones:

Diamonds

Measurements:

W: 4.5 mm. Ø: 13 mm.

Design year:

2019

Collection:

Fusion