ALFREDO table set, kitchen roll holder & salt & pepper
Mirror polished stainless steel, mirror polished stainless steel
Products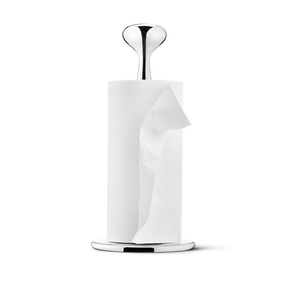 Mirror polished stainless steel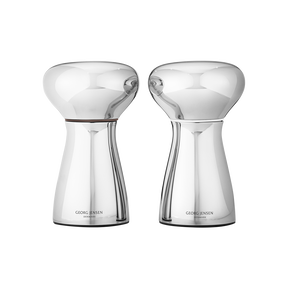 Mirror polished stainless steel
ALFREDO salt & pepper, small
Notify me when this item is in stock online
We will send you an e-mail when it is in stock online.
Promotions
ABOUT THIS PRODUCT
Designer Alfredo Häberli worked with Georg Jensen to create a whole range of kitchen and dining room products. His work always contains an element of fun and humour and he envisaged these domestic items to be members of a small 'family', adding a bit of personality into each piece.
Sometimes the combination of two Georg Jensen products takes the experience to a whole other level, so we have paired a couple – just for your pleasure!
Item number:

ALFREDO-table-set-3586202-3586040

Materials:

Mirror polished stainless steel, Mirror polished stainless steel

Collection:

Alfredo