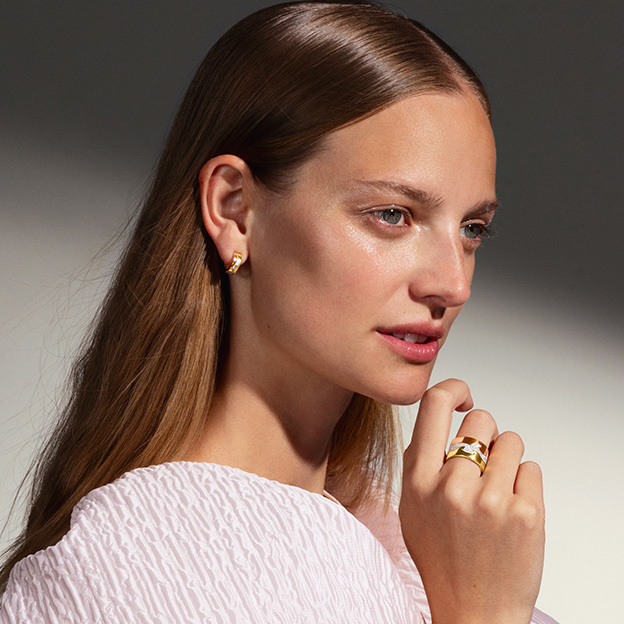 the fusion collection
Create you own story
Endless combinations of interlocking shapes, which allow you to design pieces that tell your own narrative. Fusion can symbolise a love story, a family relationship, or a life event by mixing the pieces in your own unique way.
The refined Mercy pieces, in gold and silver, are perfect for a casual look or everyday wear. Beautiful organic and sensual shapes that gently wrap around your fingers, neck or ears.
Gifting is one of life's great pleasures. Explore our world of unique Scandinavian gift ideas and find the perfect gift whether celebrating a special occasion or simply saying I love you.