Four colours. One icon.
The Georg Jensen icon is imbued with a fresh palette of vibrant hues, bridging the pitcher's mid-century design with a strikingly contemporary expression.
Carefully chosen colours.
Out of the blue? Not really. Each new colour is carefully picked from Henning Koppel's original 1950s sketches. Retrieved from the Georg Jensen archives in Copenhagen, these valuable drawings were brushed by Koppel himself with varying shades of blue, green and purple, which went on to inspire the collection's new palette.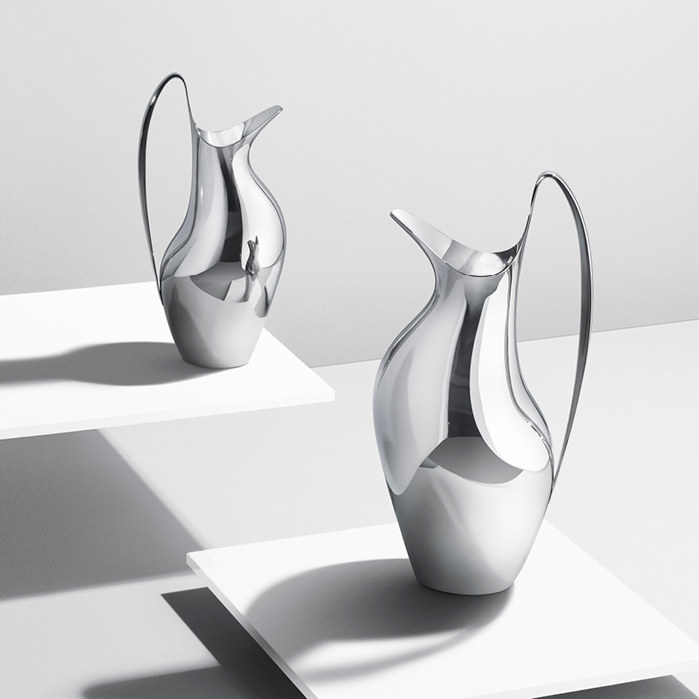 The Koppel pitcher.
A design icon.
Boasting a recognisable silhouette defined by its characteristic wavy curves, the Koppel Pitcher has established itself as one of Georg Jensen's greatest design icons. Behind the mid-century masterpiece is sculptor Henning Koppel, a long-time collaborator of the house, who first crafted the pitcher in the early 1950s.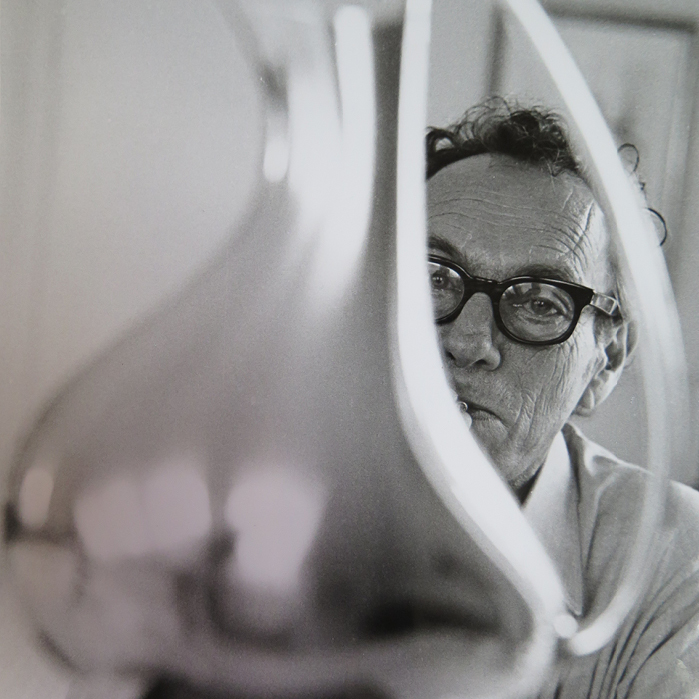 About Henning Koppel
Henning Koppel's designs broke new ground for Georg Jensen. Trained as a sculptor, he began collaborating with Georg Jensen in the mid 1940s. Koppel's designs, including the well-known pitcher, uniquely marry the strict rules of functionalism with organic, lifelike shapes. His mission: to craft everyday life designs that are at once beautiful and practical.