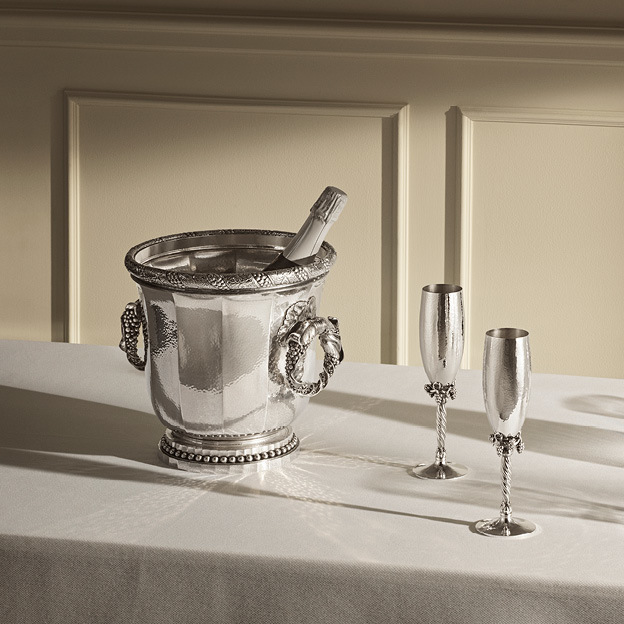 New arrivals
Introducing grapes

Representing the very best in both artistry and craftsmanship, the new Grapes wine cooler and caviar bowl are spectacular expression of Georg Jensen's heritage and skill.
Gifting is one of life's great pleasures. Explore our world of unique Scandinavian gift ideas and find the perfect gift whether celebrating a special occasion or simply saying I love you.
Sets of silver knives, forks, spoons, napkin rings and chopsticks make every meal a celebration.