THE ART OF STYLE
Get inspired by the talented creatives who set the rules of their own style. And discover how they combine their favorite jewelry designs to craft a look that's uniquely theirs.

Scroll down to discover their unique art of style – and find out how to craft your own.
ALEXANDRA CARL
The stylist who invests in timeless designs to enjoy for life.
Alexandra Carl is a London-based stylist and fashion editor. When selecting her jewelry, to style on both herself and others, Alexandra exclusively picks well-crafted pieces that are designed to last. For her, investing in good and timeless design is not only a conscious choice, but it's about creating intimacy with jewellery that she'll cherish for life.
18 kt. yellow gold, Diamond, 0.05 ct.

"For me, it's about having investment pieces that I wear all the time."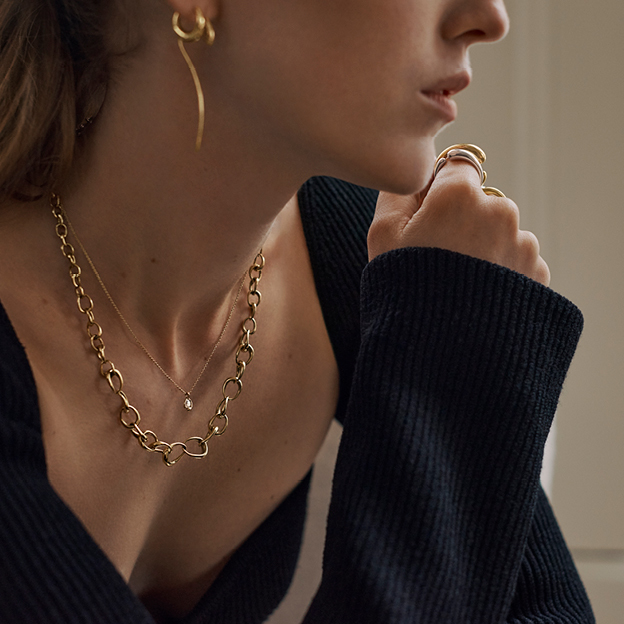 Alexandra's timeless picks
MIMI XU
"The sound artist whose diverse taste in music inspires an eclectic style"
For sound artist Mimi Xu, music is the link between everything in life, including her style and choice of jewelry. Listening to a diverse mix of music genres inspires her to create a highly personal and unique look that features an eclectic combination of different jewelry styles and metals. From chunky to minimal, Mimi is all about making a statement. As she puts it: wearing jewelry is all or nothing.
18 kt. yellow gold, Sterling Silver
"I'm very diverse in my style, I like eclecticism. I think it's the same for my music taste."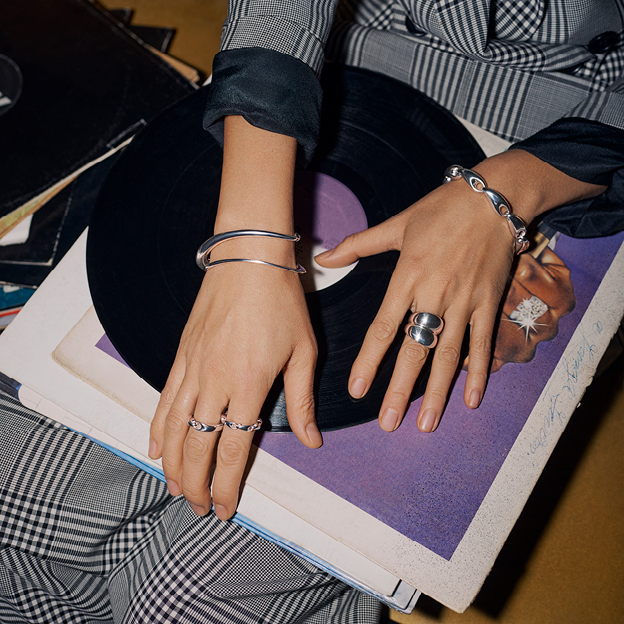 CHRISTIANE SPANGSBERG
"The painter whose jewelry celebrates her proudest moments."
Christiane Spangsberg has become widely known for her stunning paintings that have been compared to the works of Picasso. Artworks she exhibits the world over, from Sydney to New York. Boasting a minimal and curated style, Christiane's jewelry is a reminder of her most significant milestones. Well-crafted pieces that she invests in to celebrate her proudest moments and that she will pass down to her children.
18 kt. yellow gold, Diamonds
"It's not just the jewelry, it's the memory of it. I like to take a moment and be proud."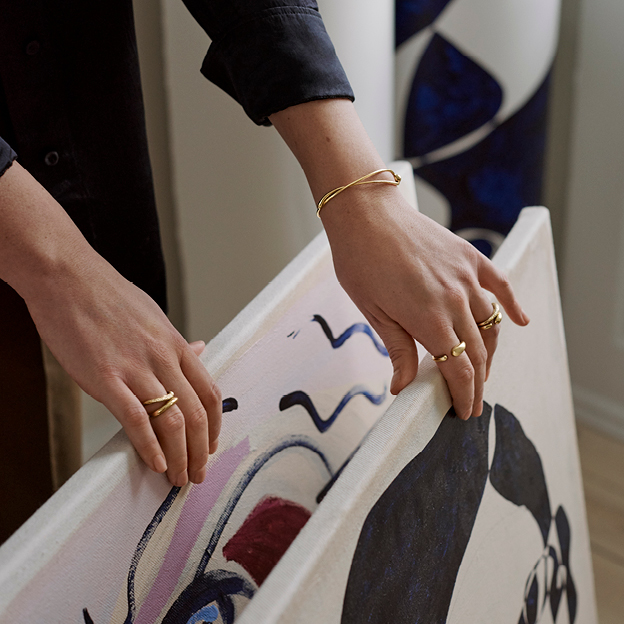 Christiane's jewelry of choice