From 1 January 2023, each newly crafted gold style is made from 100% certified recycled gold. The precious material is obtained by repurposing and refining previously mined gold.
It's a significant milestone for our business, as we adopt an ever-more sustainable approach to jewellery making while maintaining the exceptional quality our designs are known for.
The quality, look and feel are just as good as mined gold. However, the process significantly lowers the amount of newly extracted resources from our planet and reduces CO2 emissions related to gold jewellery production by more than 90%.
Yet how did we get here? What does it mean for you and your gold jewellery? And what are the benefits?
Let us explain.
YOUR QUESTIONS, ANSWERED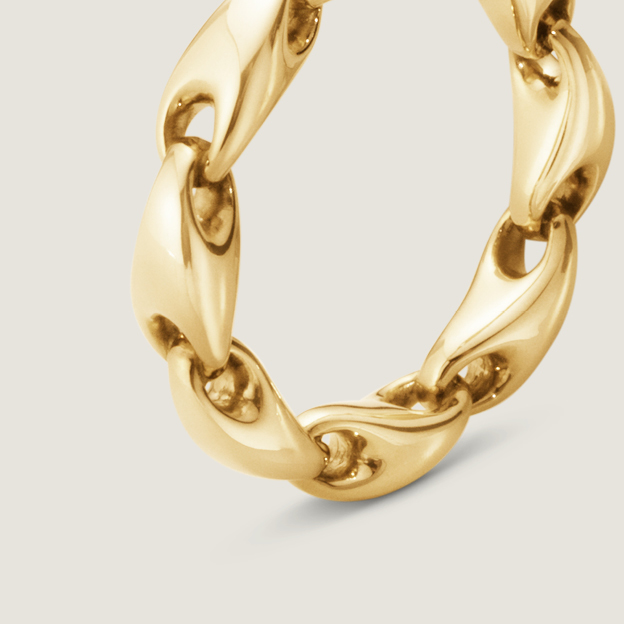 First. What is recycled gold?
Repurposed. Reused. Recycled. Name is as you wish. The process involves melting and refining previously mined 18kt gold to craft brand new pieces of jewellery. This is done without giving up any of the properties that make the material so precious and unique.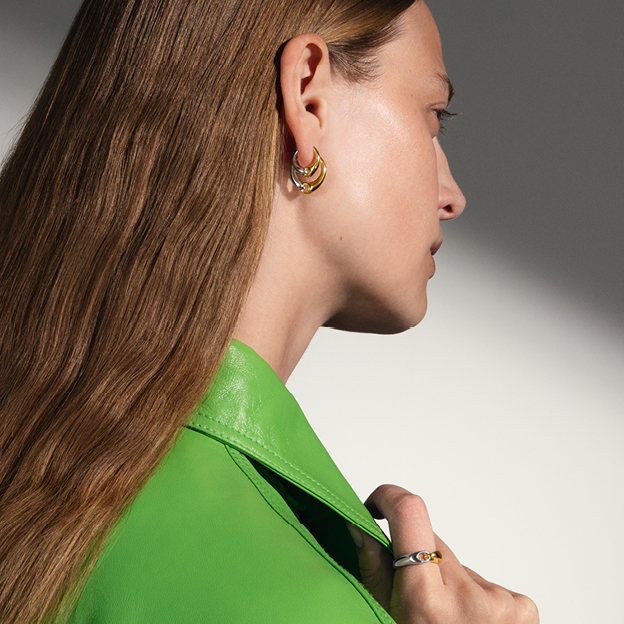 Does recycled gold look any different to mined gold?
Not at all. There is no visible difference between recycled and mined gold. Purity, colour and look are the same.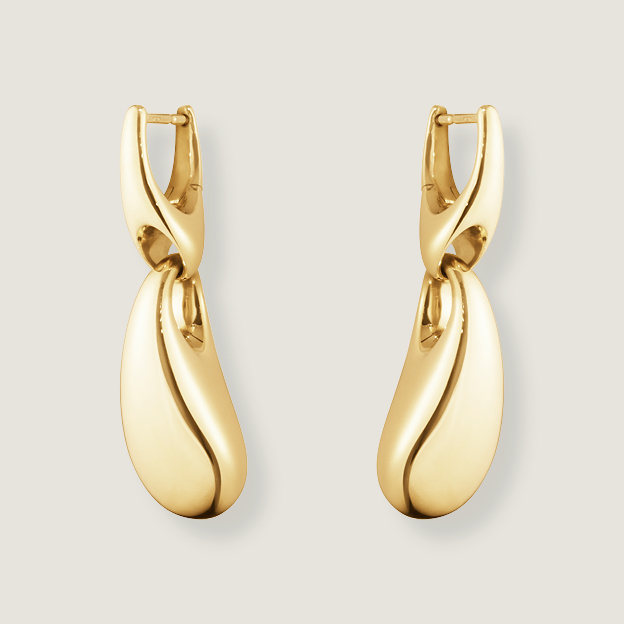 Is recycled gold jewellery any less valuable?
No. The material remains the same: solid, radiant 18kt gold. The process of transforming previously mined gold into new designs does not, in any way or form, take away from the value and purity of the mined material.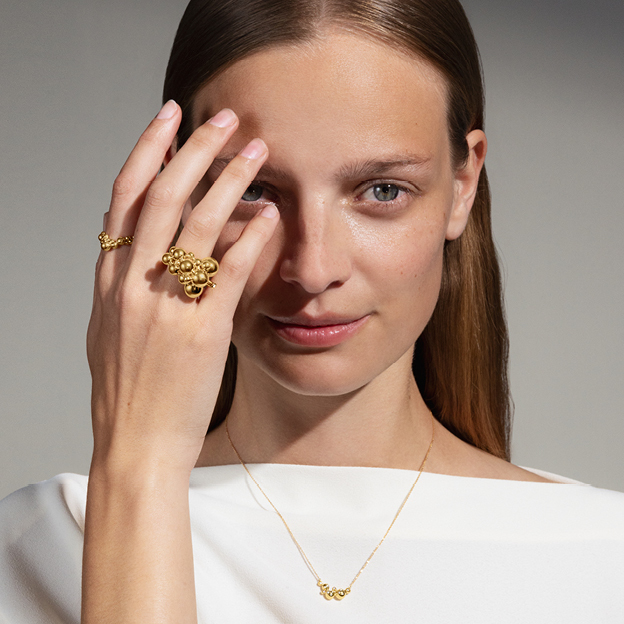 Can I expect the same quality as newly mined gold?
Absolutely. The metal is recycled to the same exact quality standards as mined gold without losing its purity or value over time. Our certified recycled gold is of highest quality, responsibly sourced, traceable, and comes with COC certification (chain of custody). Choosing certified recycled gold for your jewellery gives you the exact same quality that you have been accustomed to by Georg Jensen.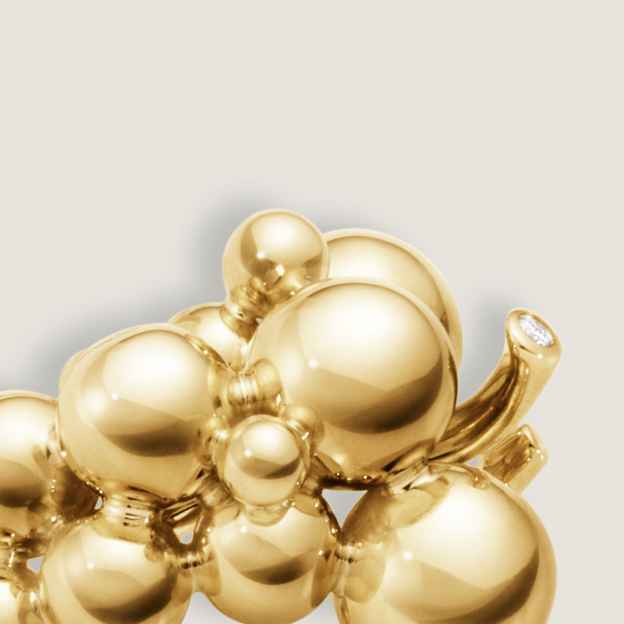 What are the benefits of using recycled gold?
Similarly to other repurposed materials, this eases our strain on valuable natural resources. By making good use of leftover gold, we prevent the extraction of new metal while crafting stand-out jewellery.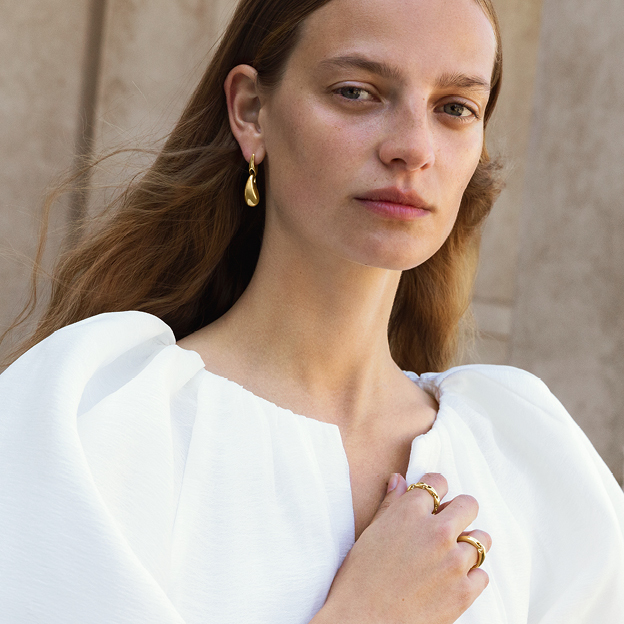 Does the use of recycled metals reduce Georg Jensen's CO2 emissions?
By far. Our reliance on recycled gold reduces our CO2 emissions related to the production of gold jewellery styles by over 90%.