Love is a dynamic phenomenon that changes path, grows stronger or faces new circumstances and challenges over time. First designed by Nina Koppel in the year 2000, Fusion has been part of love's narratives for two decades and, on its twentieth anniversary continues to celebrate the way that love evolves. Existing rings can be expanded or complimentary pendants and bangles added to a collection to symbolise a growing family or a special anniversary whilst the introduction of new designs gives a further ways to express unfolding chapters in your life. Story telling has never looked so good.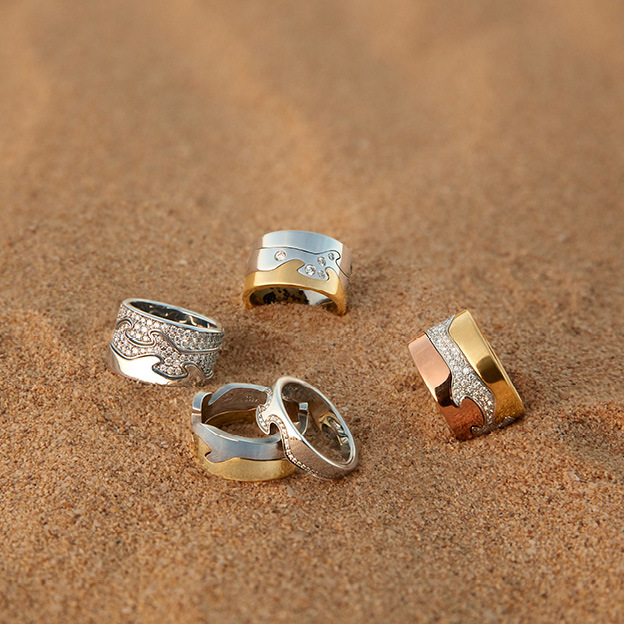 collection
Reflect your personal narrative
Fusion can be customized to tell your own story and be worn as a token of love
Love Stories in Gold
The impact of jewellery is not only about the physical beauty of precious metals and gemstones. There is also an emotional aspect, with rings, bangles and necklaces being bought and gifted as declarations of love, as celebrations of achievements and as commemorations of special events and anniversaries. The beautiful Fusion collection takes this very human element and places it centre stage with pieces that involve the wearer or giver in the actual design process, allowing them to tell their very own stories of love and life using the language of jewellery.
18 kt. yellow gold, 18 kt. white gold, 18 kt. rose gold, white diamonds

18 kt. white gold, diamonds

18 kt. white gold, 18 kt. yellow gold, diamonds
Come Together
Artfully designed and crafted pieces of Fusion jewellery look stunning on their own but magic happens when they are combined. A system of interlocking rings in 18 kt. white, yellow or rose gold, either plain or adorned with diamonds or sapphires, can be mixed to create an endless array of different possibilities.
How the pieces are put together and what the combinations symbolise is up to the wearer meaning that they can tell their own individual stories: the colours, stones and settings holding special significance known only to them. Romantic love, unbreakable relationships, family ties, heartwarming successes - all can be represented with subtlety, sophistication and exquisite beauty. Truly living up to its evocative name, Fusion perfectly blends the heart, the mind and the physical world.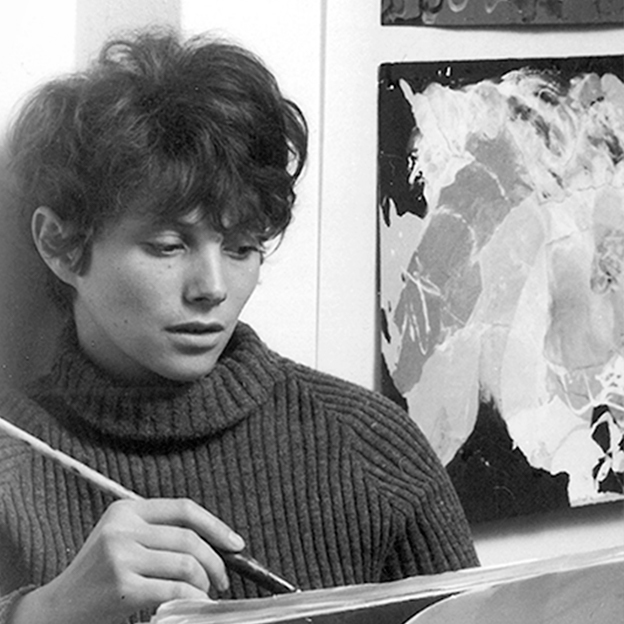 Meet the designer
Nina koppel
The legendary Danish goldsmith Nina Koppel designed the concept that eventually led to the Fusion collection.
Fusion is based on a long tradition of craftsmanship – a craftsmanship that we are very proud of