The Christmas Collectibles 2022
A yearly series. A lifelong collection.
The 2022 collectibles are all about celebrating the traditions of the season: family unity, a cosy atmosphere and a touch of nostalgia.
Designer Sanne Lund Traberg crafted delicate and contemporary versions of classic seasonal motifs: bows, cones, hearts, Christmas trees and angels. Each piece is cast in zinc alloy or brass and plated with cool palladium or warm 18kt yellow gold.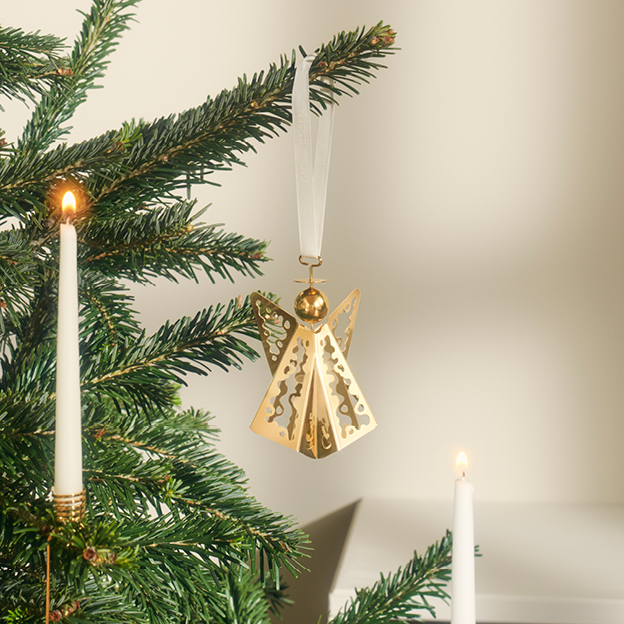 THE 2022 ICON
The Lace Angel
The Mobile Lace Angel crowns this year's collectibles and is perfectly suited to go on the Christmas tree or be hung up anywhere in the home to add some seasonal cheer. The decoration carries the collection's intricate lace ornamentation, making it a unique piece in our collection, and yours.

A Collector's Series
From table trees to candleholders and ornamentations for the Christmas tree, the 2022 collectibles are unique items to bring back next season, and the one after that.
18 kt. gold plated stainless steel

18 kt. gold plated stainless steel

18 kt. gold plated stainless steel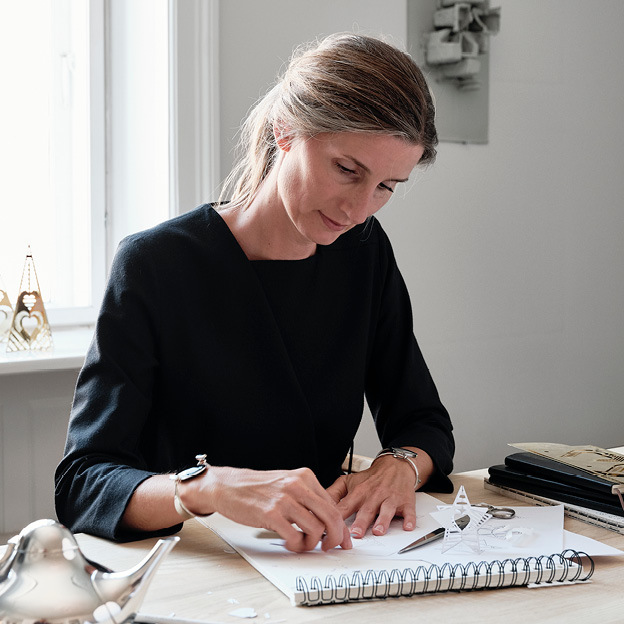 THE designer
Sanne Lund Traberg
Designing the Christmas Collectibles 2022, the Danish designer Sanne Lund Traberg drew on the clarity of a frozen winter evening to create decorations that capture the spirit of the of the cherished season. Using hand cut paper, she created this year's beautiful graphic shapes.