SHADES reading set, book mark & magnifying glass
Pvd coated stainless steel, leather and skin, clear glass
Products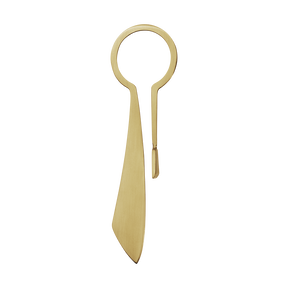 Pvd coated stainless steel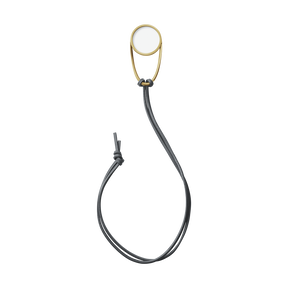 Magnifying glass, pvd coated stainless steel, leather and skin
Promotions
ABOUT THIS PRODUCT
The Shades collection, designed exclusively by Helena Rohner for Georg Jensen, aims to bring beauty and an air of luxury to everyday living. The elegant series of accessories sees Rohner's signature mix of natural materials bring a warmth to minimal Scandinavian design.
Rediscover the joy of reading a physical book by using the beautiful Shades book mark. A simple fluid shape made in warm brass-coloured steel clips simply over your last page, bringing a little extra bit of luxury to the simplest of pleasures. It can also double as a letter opener adding another layer of practicality.
The Shades book mark is made from PVD-plated steel given a tactile finish that is beautiful to both look at and hold. The book mark is a thoughtful gift for any book lover.
The clear magnifying glass is held by brass-coloured PVD-coated steel and hung from a supple leather thong. Practical and beautiful, the glass makes an unusual and striking gift.
Item number:

SHADES-reading-set-10013576-10013577

Materials:

PVD coated stainless steel, Leather and Skin, Clear glass