Designed in collaboration with jewelry designer Jacqueline Rabun, the Reflect range expresses the fiercely independent spirit of 1990s London, combined with Georg Jensen's classic sense of Nordic understatement
And with select items available in a bold combination of sterling silver and 18kt gold as well as exclusive all 18kt gold jewelry, you can now add a daring edge of luxury to your collection.
GOLD IS BOLD: NEW REFLECT IN 18KT GOLD
Crafted in solid 18kt gold, select styles from the Reflect collection give a whole new and refined look. The beauty of the material elevates the classic link chain design and takes the jewelry staple to all new heights.
Sterling Silver, 18 kt. yellow gold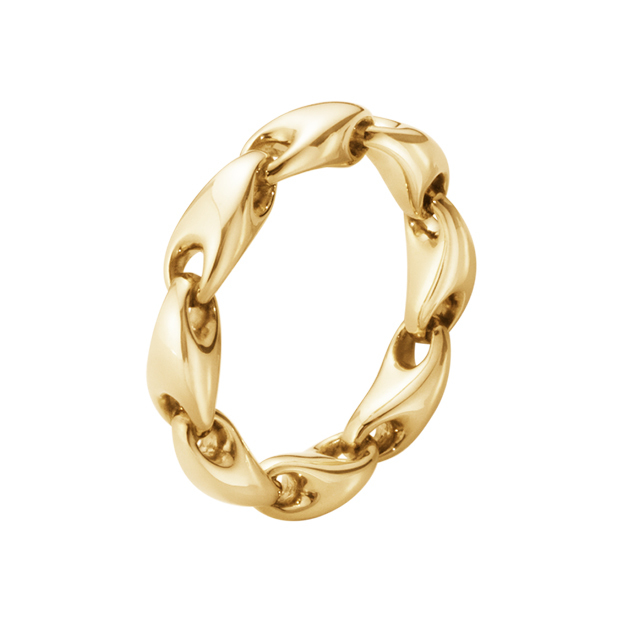 RECYCLED GOLD: BETTER FOR THE PLANET, LOOKS JUST AS GOOD
To soften our impact on the environment, 80% of our gold pieces are crafted from 18kt recycled gold. By the end of 2022, 100% of our gold assortment will be exclusively crafted from recycled 18kt gold.
"During the 90s, chains were a particularly important part of daily wear, like a uniform. I became obsessed with the idea of reimagining the link chains to incorporate a more organic and sculptural expression that embodies both my design language and Georg Jensen's heritage."
Jacqueline Rabun, designer of Reflect


Sterling Silver, 18 kt. yellow gold

Sterling Silver, 18 kt. yellow gold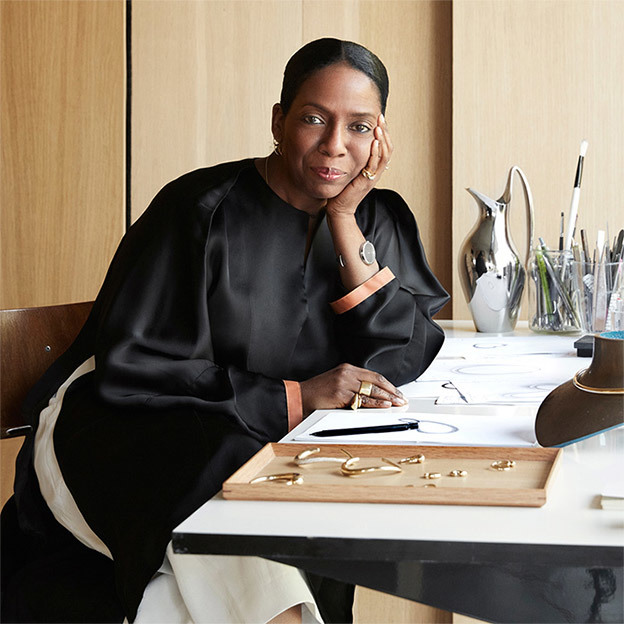 meet the designer
Jacqueline Rabun
One of the leading figures in modern jewelry design, Jacqueline Rabun infuses her work with symbolism and emotion as well as a strong sense of form and craft. Jacqueline is an artist and a jeweler who uses strong conceptual narratives in her pieces, which strive to illustrate the human experience.