A Piece of, and for, Denmark
Celebrating H.M. the Queen of Denmark's 50th Jubilee.
On H.M. The Queen of Denmark's 50th jubilee in 2022, Georg Jensen launches a stunning piece of jewelry design crafted in sterling silver and 18-karat gold. A piece of, and for, Denmark.
In 2020, Georg Jensen set out to discover talented jewelry designers in Denmark through a nationwide competition. The task was to design a piece of jewelry that commemorates the 50-year reign of Her Majesty the Queen Margrethe II of Denmark. A jewelry design crafted by Danes in celebration of the Monarchy, a big part of the country's and Georg Jensen's identity.
The Winning Design
The 2022 jubilee piece is a celebration of the 50-year reign of Her Majesty the Queen of Denmark. Available as an elegant brooch, pendant, and pin, the stunning design takes inspiration from the Danish royal motto, "God's help, the love of the people, Denmark's strength," as well as Her Majesty's long-held passion for set design.
The 18-karat gold beam represents the help of God, the golden heart symbolizes the love of the people and the design's rounded shape is a reference to Denmark's unbreakable strength.
Artfully crafted in sterling silver with details in 18-karat gold, the jubilee piece features fifty grooves along the edge representing the years since Her Majesty the Queen's accession to the throne.
Meet the Designers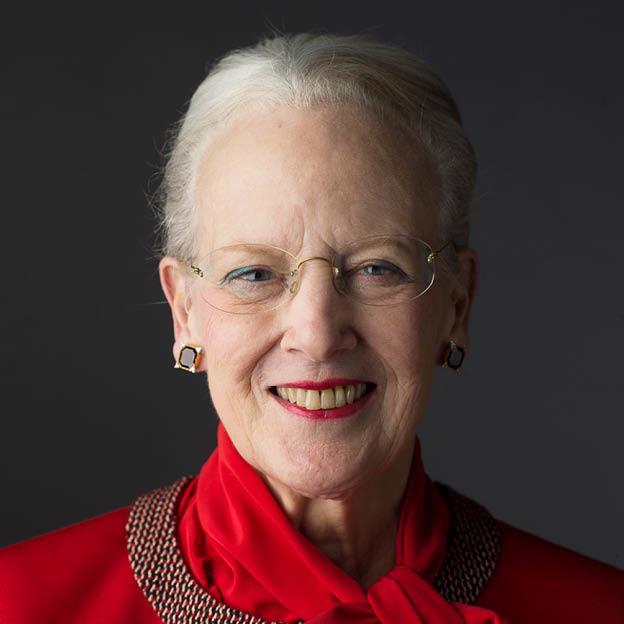 A special edition brooch for Her Majesty
At Georg Jensen, we pride ourselves on our longstanding relationship with the Danish monarchy. It all started back in 1924 when we, as a leading design house, became an official purveyor to the Royal Court. To congratulate HM Queen Margrethe II on Her 50th jubilee in 2022, we are gifting Her Majesty a special edition of the jubilee piece brooch.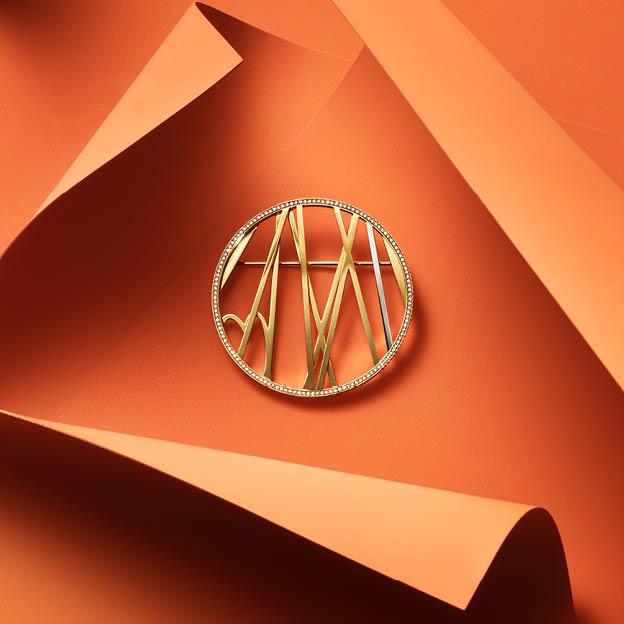 Celebrating the 50 year's jubilee of H.M. the Queen Margrethe ll of Denmark
The stunning design is fully crafted in 18-karat yellow gold, with the addition of a beam in white gold, and boasts a total of 135 brilliant cut diamonds. A striking piece to mark a significant milestone in Her Majesty's reign.