DAISY: AN ICON REIMAGINED
Georg Jensen and Danish fashion designer Stine Goya join forces to reimagine Daisy: a Georg Jensen icon.
The set of new designs introduces a bright color palette that adds a touch of Stine Goya's colorful universe, giving life to an eye-catching collection that's at once refined and refreshed.
"We wanted to be careful not to override the true essence and classic beauty of the Daisy, while at the same time imbuing it with a joyful and contemporary aesthetic," says Stine Goya
Rhodium plated sterling silver, Blue and green enamel

Rhodium plated sterling silver, Blue enamel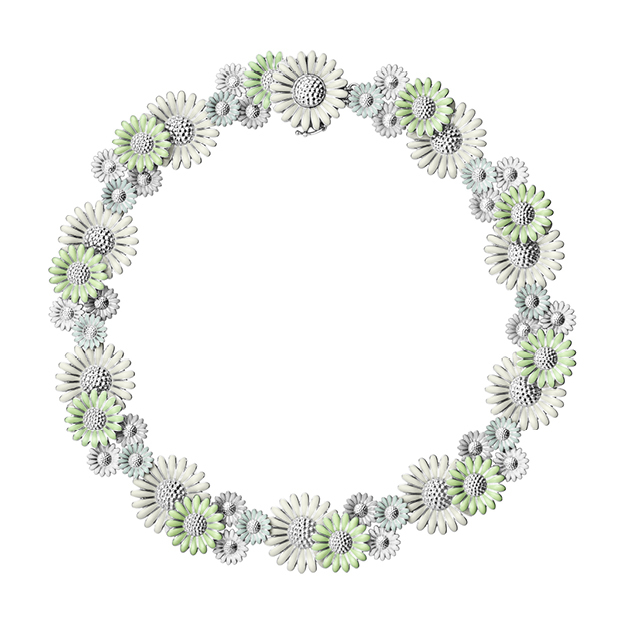 A fresh and colorful look
Featuring an updated and reworked design, where the flower's petals are slightly detached from one another and rounded on the edges, the Georg Jensen x Stine Goya collection reinterprets the original Daisy in a contemporary way.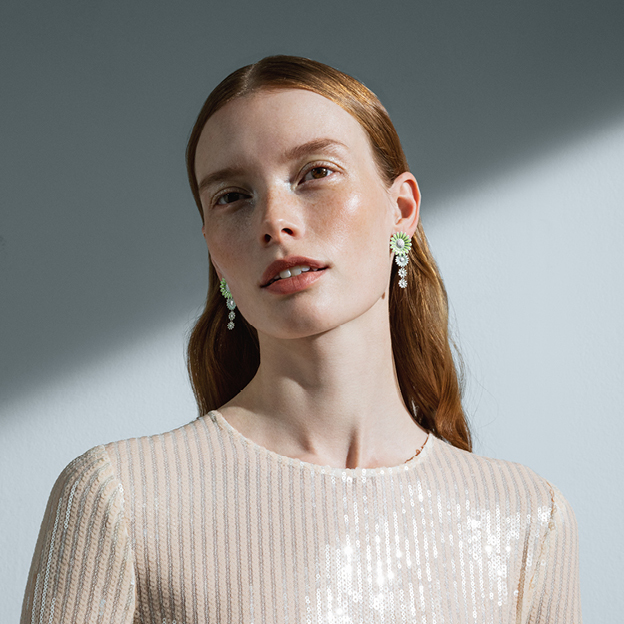 True to the original
Launched in the 1940s, Georg Jensen's Daisy takes inspiration from the daisy-shaped brooch that was gifted to Her Majesty Margrethe II, the Queen of Denmark, on her birth. The striking new series of colorful designs by Georg Jensen and Stine Goya reinterprets the decades-old collection in a unique and respectful way.
18 kt. gold plated sterling silver, White enamel

18 kt. gold plated sterling silver, White enamel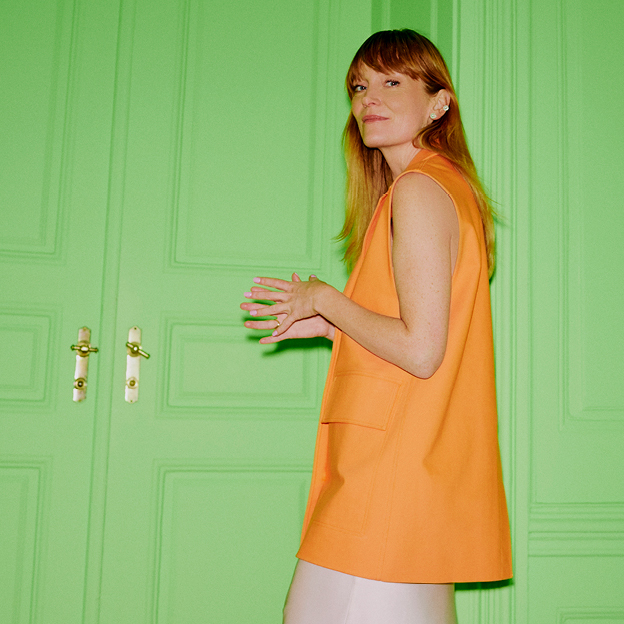 MEET THE DESIGNER
Stine Goya
Danish designer Stine Goya launched her eponymous label in 2006 at a time when the Danish fashion scene was synonymous with minimalist design and muted palette. For Goya, Copenhagen had forever been a joyful source of inspiration. With each collection a rich exploration of color and print, she successfully carved a unique position on both the local and international stage.