Glow candleholder set, 2018 calendar candle & candleholder, stainless steel
[Ljava.lang.Object;@96c552
2018 calendar -glow candleholder silver set -10010465-3586487
https://www.georgjensen.com/en-au/home-decor/christmas/glow-candleholder-set-2018-calendar-candle-and-candleholder-stainless-steel/2018+calendar+-glow+candleholder+silver+set++-10010465-3586487.html"
Promotions
Products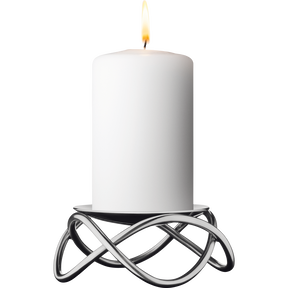 Notify me when this item is in stock online
Thank you.
We will send you an e-mail when it is in stock online.
Nothing brings a bit of "hygge" into your home more than a Georg Jensen Glow candle holder with a slow burning Christmas calendar candle. The Glow candle holder is made from stainless steel with a smooth matte finish. Maria Berntsen's sensuous and harmonious designs for Georg Jensen are some of the company's most popular. Her candle holders are beautiful examples of the way she elevates everyday objects with her eye for detail.
Item number: 2018 calendar -glow candleholder silver set -10010465-3586487
Materials: Paraffin, Matte stainless steel